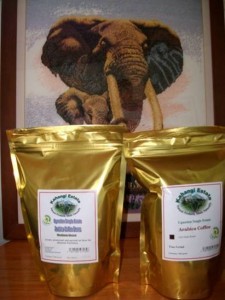 Arabica Coffee
The pure Arabica Coffee is organically grown, processed and packed at the Estate. A medium roast is used and the coffee has a soft mellow taste, with good body and after taste. Available as beans in 500 gram resealable packs or in two grinds:
Medium grind, suitable for French Press (Cafetiere)
Fine grind, more suitable for filter coffee.
Available in 250 gram and 500 gram packs, fitted with one way valve and re sealable.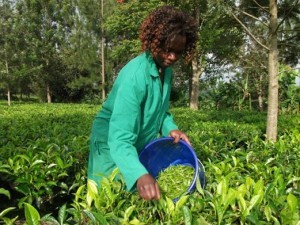 Green Tea
The tea is organically grown on the estate and processed using traditional Chinese smallholder techniques learnt directly from working with Chinese farmers in Yunnan Province. The leaf is hand plucked, only the young growing tip and two leaves are selected, and processed and packed the same day.

The Chinese have known about the health benefits of Green Tea for thousands of years, and recent scientific research has shown that it lowers cholesterol and a compound in green tea inhibits cancer cell growth. Traditionally, in China, the leaves are applied to a cup or glass and boiled water is added. The leaves first float and then sink, unfurling after a short time. The glass can be recharged up to three times with boiled hot water before replacing the leaves.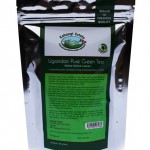 The tea is packed in 60 gram resealable bags
Local Retailers in Uganda or
Contact for Orders and Enquiries
Kampala and Exports
Nancy Nakiboneka:            +256 772 667144  e-mail: nancykahangi@gmail.com
Kampala and Jinja
Haifa Khiden                      +256 782 304903 e-mail: haifk@yahoo.co.uk
Fort Portal & Kasese
Christine Kangume            +256 772 429673
Also Available from Kahangi Estate:  Natural Fixed Oils    Skin Care Creams   Soaps     Pure Essential Oils